Bonjour! Look at that...didn't write on Monday and it hasn't been a week! Now let's see if I can have less then a week between now and my next blog.
Something else I did this past weekend was watch a doc on Grace Kelly. She was such a classy lady and beautiful person. She's always been a style icon for me. One of my favourite silver screen starlets for sure. I learned things I didn't know about her like how her father was three time gold medalist and that she came from a wealthy family that had to pay a dowry of two million US dollars to Prince Rainier when they were married! Imagine that, becoming a real princess....ahhh every little girls dream. Anyhow, I found her story to be quite interesting , not just the Princess part. She wanted to make it on her own without any help even though her Uncle worked in theatre and could have given her a chance any time. She also used her status to do good like the Princess Grace Foundation that helped local artisans and supporting the La Leche League, which promotes breastfeeding, among other things. I'm thinking she will be my muse for the Red Dress. It was after all, a stroke that caused her tragic accident. I hope I can make something that would have looked amazing on her. Imagine having had the chance to dress her or any starlet of that era! It would have been truly amazing.
Photo via www.vanityfair.com


I love this picture . That colour looks amazing on her. I would like to use a similar colour for one of my new designs. Maybe inspired by her style:)
Photo via www.vanityfair.com


She even looks fabulous in Pink!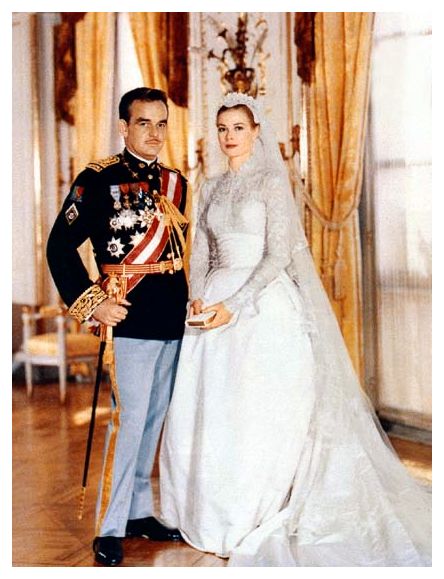 Photo via www.fashion-era.com


Her wedding dress was gorgeous! She looks like such a princess. I remember when I was a little girl I dreamt of having a huge wedding gown with a veil and train as long as Princess Diana's....oh how things change.
Photo via ca.eonline.com


As soon as I saw Kate Middleton's dress the first thing I thought of was how much it reminded me of Grace Kelly's dress. Gorgeous! I completely fell in love with it. Truly befitting a princess.





Another Hollywood leading lady, Anne Hathaway (below) just got married and I thought her head piece to be reminiscent of Grace Kelly's. Anne's dress was designed by Valentino which did not surprise me at all!! The designer has dressed her on a few occasions (Oscars!).




photo via ca.eonline.com